Professional Horse Equipment
Columbus PHE has been active in the equine industry for more than 18 years and delivers as well as assembles many different products for equestrian facilities. Those products are supposed to not only make the life of riders but also of their horses easier and more comfortable. We cover all equestrian areas from fences for horses through arena surfaces, horse solariums, wellnessandtraining equipment to further equestrian facility equipment. Due to this unique and vast assortment you can easily upgrade your equestrian facility and get everything you need from one source. Read more ›
Fence Systems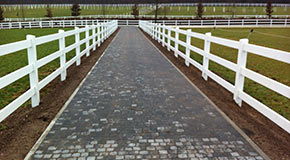 Riding Grounds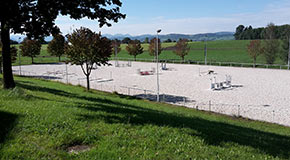 Equipage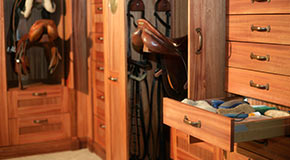 Arenas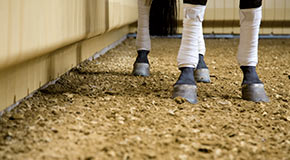 Training & Wellness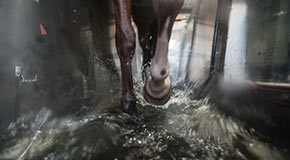 Horse Solarium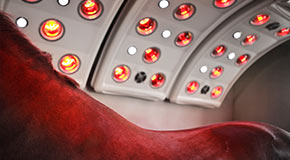 Accessories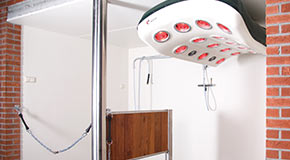 Service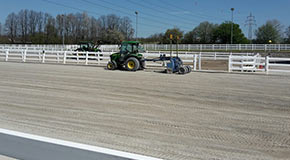 Probably our best-known product is our Ranch Fence. This white vinyl fence for horses is very versatile and can be used as pasture fence, outdoor arena fence, for horse paddocks and yards as well as for dressage arenas. In addition to this amazing product we offer wooden fences for horses (Country Fence), electric fences (Elektra Raster) and vinyl fences with a wood look (Artwood Fence).
Our arena footings as classical riding surface or as tidal system can be frequently found throughout Germany and the neighbouring European countries. Whether you only want to replace the top layer or build a complete new riding arena together we will find the perfect solution for you.
However, products which are especially important to us being horsey people are our wellness and training products. Whether we talk about a horse solarium which stimulates bodily functions or a horse walker, an aquatrainer, the Vitafloor (vibration therapy), a treadmill or the Mountyproducts our goal is always the well-being of the horses.
We invite you to browse our website because here you can find many other interesting products such as arena mirrors, arena kick walls, irrigation systems for indoor and outdoor, stables, saddle trolleys and a lot more equipment for your equestrian facility.